OSINT Live Speaker Spotlight: Chris Poulter
Chris Poulter will speaking at this year's OSINT Live and will be sharing some of his OSINT wisdom. In this article, we're shining the spotlight on Chris to enable attendees to learn more about Chris and the topic he's presenting at OSINT Live.
Who is Chris Poulter?

Chris is the Founder & CEO of OSINT Combine who provide intelligence training & software to support counter-human trafficking, counter-terrorism, law enforcement & other strategically important efforts around the world. Chris spent over a decade in the Australian Defence Force, gaining extensive operational experience around the world. Chris has an established background working in military and law enforcement environments domestically & overseas, with proven outcomes in developing open-source intelligence capability to multi-national teams that service strategic and operational objectives where the cyber, human, and physical terrain overlap.
What will Chris be speaking about?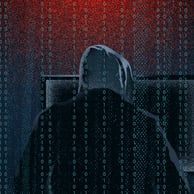 Chris will be presenting 'Demystifying the Dark Web'.
This presentation will explore dark webs across three primary areas of concern:
Firstly, Chris will provide attendees with a deeper understanding of the information systems that contribute to the network & look at techniques to better leverage this information for intelligence gains.
Secondly, Chris will unpack how dark web networks can be observed at a macro & non-technical level to inform shifts in geopolitical & social dynamics within contested or oppressive environments, which can be critical to understanding emerging anonymous communication pathways in those environments.
Finally, Chris will explore how to find & investigate dark web illicit services by learning about information slippage across surface, deep & dark web to peel back the layers of illegal eco-system & develop some simple approaches to automating the collection & monitoring of dark nets to support OSINT requirements.
OSINT Live is a free, full day, training and educational event, taking place on September 15th, 9 AM - 5:30 PM ET. To register for OSINT Live and Chris' session, head over to https://www.skopenow.com/osint-live.
READERS ALSO ENJOYED