OSINT Live Speaker Spotlight: Henk van Ess
Henk van Ess will speaking at this year's OSINT Live and will be sharing some of his OSINT wisdom. In this article, we're shining the spotlight on Henk to enable attendees to learn more about Henk and the topic he's presenting at OSINT Live.
Who is Henk van Ess?

Dutch-born Henk van Ess has trained Pulitzer Prize-winning journalists of the Washington Post, Wall Street Journal, and NBC in open source research: the art of finding information that is in plain sight. Among his many positions are assessor for Poynter's IFCN, trainer for Global Investigative Journalism Network, and instructor for highly regarded worldwide boot camps.
What will Henk be speaking about?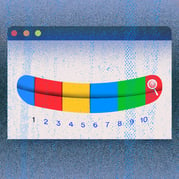 Henk will be presenting 'The Trouble with Google'.
We need to discuss Google! It is the search engine's goal to please as many users as possible. However, for people like you, the quality of the results is rapidly declining. Google's algorithm favors mainstream sources over obscure (and often juicy) sources.
We need to reconsider how we filter out the most relevant answers due to Google's bias. As you learn the precise problems, you will solve them by using Google Dorks (tools) and logical thinking. Your answers will be greatly improved if you take a lateral and literal approach. The ultimate goal is to learn how to think like a document.
During this fun-session with Henk van Ess, you can type along to find better answers faster.
OSINT Live is a free, full day, training and educational event, taking place on September 15th, 9 AM - 5:30 PM ET. To register for OSINT Live and Henk's session, head over to https://www.skopenow.com/osint-live.
READERS ALSO ENJOYED