OSINT Live Speaker Spotlight: Nadia Tuominen
Nadia Tuominen will speaking at this year's OSINT Live and will be sharing some of his OSINT wisdom. In this article, we're shining the spotlight on Nadia to enable attendees to learn more about Nadia and the topic she's presenting at OSINT Live.
Who is Nadia Tuominen?

A Senior Lecturer in Police Practice at Brunel University London, Nadia has a 16-year career in Intelligence & Investigations across policing, sports integrity, and the financial sector. As an Intelligence Analyst with the Metropolitan Police Service (MPS) Nadia worked on local teams tackling burglary and robbery, and specialist teams investigating drugs trafficking, corruption, kidnaps, and threats to life. Her time outside policing was spent spearheading intelligence-led investigations into money laundering and match-fixing, developing teams to achieve their investigative goals accurately and efficiently. Nadia also acts as a consultant and can often be found training police forces, government agencies, and intergovernmental organizations worldwide in Intelligence, Intelligence Analysis, and Critical Thinking. Her main interests are Critical Thinking and Well-being, in particular, the neuroscientific footprint of and symbiosis between the two.
What will Nadia be speaking about?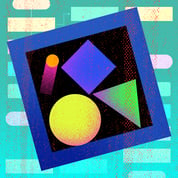 Nadia will be presenting 'Thinking Skills for Effective Investigations'.
The explosion of OSINT onto the modern investigation scene is clearly and inevitably linked to the huge technological advances in recent years. However, this same modern evolution has led to the stealthy yet rapid erosion of basic thinking and planning skills. A combination of supreme convenience and information overload, brought about by 24/7 global information access and social media, has left us exhausted and overwhelmed; vulnerable to faulty reasoning, poor decision making, and analysis paralysis.
This talk invites the audience to take stock of the change and get back on that thinking skills 'bicycle' to relearn and regain some control. From basic direction setting to more advanced critical thinking, and with inherent human fallibilities in-between, attendees will learn to build strength into their thought processes and be on the lookout for vulnerabilities.
OSINT Live is a free, full day, training and educational event, taking place on September 15th, 9 AM - 5:30 PM ET. To register for OSINT Live and Nadia's session, head over to https://www.skopenow.com/osint-live.
READERS ALSO ENJOYED