OSINT Live Speaker Spotlight: Nico Dekens
Nico Dekens will speaking at this year's OSINT Live and will be sharing some of his OSINT wisdom. In this article, we're shining the spotlight on Nico to enable attendees to learn more about Nico and the topic he's presenting at OSINT Live.
Who is

Nico Dekens

?

Nico "Dutch_Osintguy" Dekens is an All Source Analyst specializing in Open Source Intelligence (OSINT), online Human Intelligence (HUMINT), and online investigations. Nico eats, sleeps, and lives everything which has to do with OSINT, online investigations, Intelligence gathering, and analysis.

Nico is an international lecturer at Fortune 500 companies and governments. He has over 20 years of experience as an (all source) Intelligence Analyst at Dutch Law Enforcement. He analyzed murder cases, international narcotics cases, stolen art cases, gang violence cases, political disturbance cases, online jihadist groups & conducted several online, covert, virtual HUMINT investigations. Nico has worked as Senior Project Manager at Bellingcat, an international independent investigative research collective.

Online Nico is known as Dutch_OsintGuy and is very active within the OSINT community. He is a Co-founder of the OSINTcurious project. Nico is a Sans Institute instructor for the SEC487: Open-Source Intelligence (OSINT) Gathering and Analysis course. Nico is the co-author of the SANS SEC537 Practical OSINT analysis & automation course and the SANS SEC587 Advanced Open-Source Intelligence Gathering & Analysis course.
What will Nico be speaking about?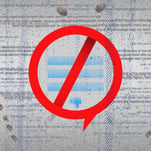 Nico will be presenting 'Using OSINT to gather and analyze online hate content and groups'.
Within the structure of the intelligence cycle, Nico talks about how to use OSINT techniques to gather and analyze online hate content and hate groups. In the last several years, online hate and hate groups are seeing more momentum and online presence than ever before. By using structured methodologies, tactics, techniques, and procedures, it will become much easier to perform a sound analysis on this subject matter. This talk covers the fundamentals needed to understand how to track online hate or hate groups using OSINT.
OSINT Live is a free, full day, training and educational event, taking place on September 15th, 9 AM - 5:30 PM ET. To register for OSINT Live and Nico's session, head over to https://www.skopenow.com/osint-live.
READERS ALSO ENJOYED