OSINTforGood: The Philanthropic Application of OSINT
Open Source Intelligence, commonly referred to as OSINT, is the collection, collation, and analysis of publicly available information. OSINT is a tradecraft developed in the national security sector that has now expanded through a range of sectors, including law enforcement, journalism, corporate security, academic research, and the legal sector.
OSINT can also be used to support charitable causes. In this blog post, we're highlighting 14 examples of philanthropic OSINT, where the tradecraft is being used to support positive action within the global community.
NCPTF
The National Child Protection Task Force provides law enforcement officers and analysts with access to investigative expertise, resources, and training to assist human trafficking, child exploitation, and missing persons cases that are commonly unavailable or under-funded within their organizations. The National Child Protection Task Force comprises experts in legal strategy, OSINT, cellular mapping, dark web investigations, and data exploitation, who all volunteer their time to assist law enforcement agencies with providing a safer world for children. The NCPTF has developed modern crime-solving techniques that assist in the quick resolution of time-sensitive cases, enabling law enforcement to successfully help children who are victims of crimes like exploitation and trafficking. You can learn more about the NCPTF in this blog post.
Locate International
Locate Centre for Missing People Investigations is a community interest company dedicated to helping the families of missing people by investigating unsolved missing person cases at no cost.
The Locate team comprises professional investigators, data analysts, and open source experts who are supported by university students and local volunteers. Students from partner universities are supported through a talent development program that provides them with real-life experience in investigative work to help them develop their skills and gain experience before joining the working world. Working with law enforcement, Locate assists in unsolved cases that are under-resourced, providing dedicated investigators and volunteers to independently review cases, review the available evidence, and search for new leads on the cases. You can learn more about Locate through their podcast and this University of South Wales YouTube video.
Trace Labs
Trace Labs is a nonprofit organization whose mission is to assist in the reunification of missing persons with their family members. Trace Labs volunteer members work together by crowdsourcing research on missing person cases that have been referred by law enforcement agencies, with results collated by Trace Labs staff. Trace Labs is predominantly known for its Capture the Flag (CTF) events. Trace Labs has sensitively gamified locating missing persons by hosting events where for several hours teams of up to four players can collect and submit any evidence that they can find online about a small list of missing persons. You can learn more about Trace Labs by joining its Discord channel.
Innocent Lives Foundation
The Innocent Lives Foundation is a nonprofit organization that helps sexually exploited children by unmasking anonymous online child predators, including pedophiles, sexual predators, and human traffickers. The Innocent Lives Foundation team comprises cybersecurity and technology experts who collect and analyze OSINT data, which they provide to law enforcement to aid in the prosecution of these criminals. The Innocent Lives Foundation also provides educational resources to support making children aware of the risks of their online activity.
Operation: SafeEscape
Operation: SafeEscape is an organization that helps victims of abuse and harassment to escape the perpetrators of their abusers. Operation: SafeEscape provides training and resources to those that can provide help, helps victims flee dangerous situations, and helps empower those victims to live a life free of further abuse. Operation: SafeEscape ensures that an escaped person is safe physically and digitally, with security and cybersecurity experts teaching victims privacy-focused digital practices to ensure that their digital activity does not expose them to the risk of detection.
Bellingcat
Bellingcat is a Netherlands-based independent international collective of researchers, investigators, human rights activists, and journalists that specialize in fact-checking and open source and social media investigation. Bellingcat publishes the findings of journalist investigations into war zones, drug lords, human rights abuses, and weapons trafficking. Bellingcat uses publicly available data and citizen journalist analysis to provide narratives of conflicts and crime. Bellingcat also provides journalism training to citizens of affected countries to enable them to pursue the stories themselves.
The Bellingcat team has successfully reported war crimes, unmasked neo-Nazis, and named the alleged Russian poisoners of former spy Sergei Skripal and his daughter. The European Center for Constitutional and Human Rights (ECCHR) used Bellingcat's work to document war crimes in Syria to support the development of war crime cases.
Stop the Traffik
Stop the Traffik is an organization that takes an intelligence-led approach to end human trafficking. Stop the Traffik is working to build a detailed picture of the trends, hotspots, trafficking routes, and networks of human traffickers on a global scale, with technology and intelligence specialists collecting and analyzing global data on human trafficking patterns. Stop the Traffik utilizes publicly available information, applying OSINT tools and techniques to support the network mapping of human traffickers across social media channels.
OSINT research enables Stop the Traffik to identify motivators and behavioral insights of victims and perpetrators, enabling awareness campaigns to be targeted effectively. Local partnerships support intelligence sharing with vulnerable communities, enabling resilience building, whilst business and consumer partnerships help organizations establish where modern slavery is present in global supply chains. Intelligence sharing empowers consumers to change their buying habits and enables businesses to identify and prevent vulnerability to human trafficking.
Citizen Evidence Lab
The Citizen Evidence Lab is an organization that supports human rights organizations and practitioners to utilize the internet for modern fact-finding. Created by Amnesty International, the Citizen Evidence Lab is an online space to share best practices and emerging techniques and tools for conducting investigations into human rights violations and combating misinformation and disinformation. The Citizen Evidence Lab brings together investigators, engineers, and developers to utilize tools such as artificial intelligence, weapons identification, and big-data analytics.
The Citizen Evidence Lab provides guides covering tools and techniques to verify open source information and investigate human rights abuses. The Lab also details case studies showing how these methodologies can expose and corroborate other evidence of human rights abuses.
Groups associated with the Citizen Evidence Lab include the Amnesty Decoders network, which processes large volumes of data for human rights investigations, and the Digital Verification Corps, which authenticates videos and images found on social media to support human rights research.
OSR 4 Rights
OSR4Rights is an organization that examines how open source research is currently used in human rights investigations, and determines whether and how this evidence can be leveraged systematically for the discovery and documentation of human rights violations. The research conducted by OSR4Rights also identifies how open source research can address some information gaps inherent to traditional investigative methods, complementing these physical methods to provide a fuller intelligence picture.
Internet Watch Foundation
The Internet Watch Foundation is a nonprofit organization dedicated to eliminating child sexual abuse imagery online. The Internet Watch Foundation works closely with governments and law enforcement agencies worldwide, using open-source intelligence methods to search the internet to identify child sexual abuse imagery or videos for removal.
The Internet Watch Foundation has successfully removed millions of sexual abuse images from the internet. The foundation has developed software, IntelliGrade, that accurately grades child sexual abuse images and videos and generates unique hashes that identify and eliminate any other copies of these images as they appear. The Internet Watch Foundation also generates campaigns and reports designed to reduce the sexual exploitation of children by identifying the risks to children and highlighting the trends relating to online child sexual abuse material.
Europol Trace an Object
Since 2017, Europol has utilized its crowdsourcing project, Stop Child Abuse - Trace an Object, to help identify objects in images containing child sexual abuse. Images posted to Trace an Object all show objects seen in the background of an image that contains sexually explicit material involving minors. Many images identified by Europol have undergone all possible examinations and have provided no clues; censored images of this nature are shared on Trace an Object to enable the general public to identify the contents of the images to expedite the identification of both the offender and the victim.
Europol seeks to determine the country of origin or the approximate location of these clues posted to assist with their cases. With more than 24 thousand submitted tips, Trace an Object has assisted in identifying ten victims and prosecuting two offenders.
The Badass Army
BADASS is a nonprofit organization dedicated to supporting victims of revenge porn and image abuse and eradicating the practice through education, advocacy, and legislation. The Badass Army, a group of hundreds of revenge porn victims, teaches members how to lock down their online accounts, send legal orders to remove photos, and floods revenge porn forums with innocuous images to make non-consensual pictures harder to view. The Badass Army provides victims with tools to become advocates for justice and resources to regain control of their images and get justice.
Irdeto
Irdeto is a cybersecurity company that has partnered with the African Wildlife Foundation to fight the illegal trade of animal parts. The illegal trade of wild animals parts is the fourth largest illicit industry after drugs, counterfeit goods, and human trafficking. The African Wildlife Foundation equips wildlife rangers, deploys sniffer dogs, trains law enforcement, and spreads awareness worldwide to prevent wildlife crime. Irdeto's cyber intelligence department employs OSINT to help the African Wildlife Foundation in this goal. Irdeto monitors the illegal trade of animal parts online to identify and locate the responsible parties, passing this information to the relevant law enforcement agencies.
The Environmental Investigation Agency
The Environmental Investigation Agency is an international NGO that investigates and campaigns against environmental crime and abuse, including deforestation, climate change, pollution of the oceans, and wildlife crime. The Environmental Investigation Agency's intelligence team utilizes open source information to inform their undercover operations that target wildlife traffickers and individuals involved in other forms of environmental crime. The Environmental Investigation Agency uses open source information to monitor online marketplaces, research criminal networks, and map locations of note. The Environmental Investigation Agency also shares knowledge on intelligence processes to assist in building capacity and skills in intelligence analysis worldwide.
OSINT for Good is a powerful movement enabling positive action to support charitable causes, with organizations established to cover a range of fields. OSINT specialists can volunteer their time and knowledge with organizations like those highlighted in this article to support their goals, however, investigative work should not be carried out alone. Vigilante activity can have a major negative impact on the victims of crimes and the prosecution of offenders. Organizations like those highlighted enable law enforcement to seek assistance from vetted individuals through a structured approach that upholds the law and required processes.
Skopenow is used by OSINTforGood organizations to assist in the identification and research of persons of interest in investigations into criminal activity. Skopenow instantly and anonymously collects, analyzes, and archives social media accounts and posts, discovers alias', and identifies flag behaviors and hidden links between multiple parties. Skopenow also produces automated court-ready reports, collating images, text, videos, and metadata. For more information, please visit www.skopenow.com or e-mail us at sales@skopenow.com.
TAGS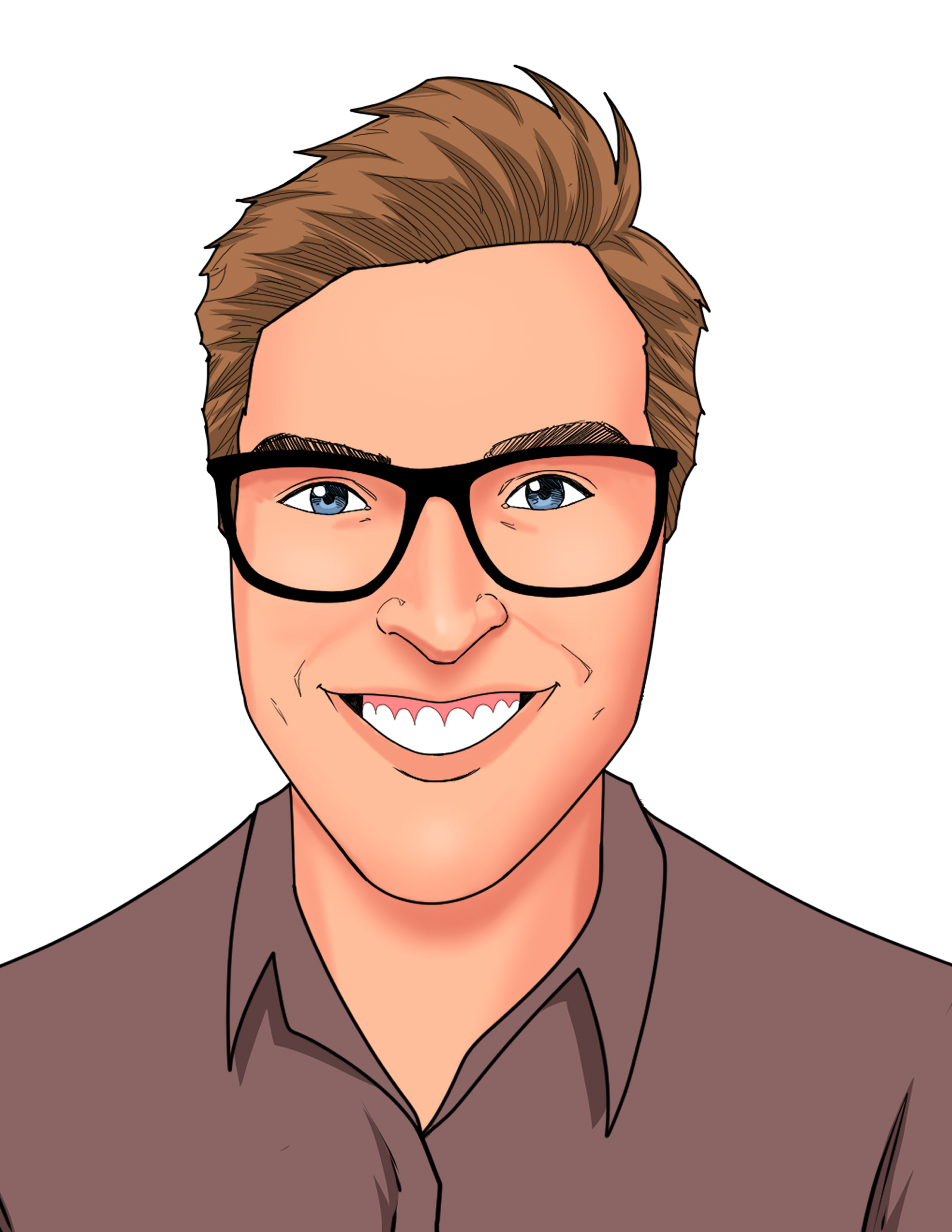 READERS ALSO ENJOYED